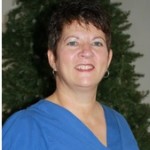 Nomad Ministries is based in Fredericton, New Brunswick but has a local reach across Eastern Canada.  Nomad Ministries is led by Deb and Doug MacDonald.  Their vision is to do whatever/wherever/whenever, as God calls.  They have a team of loyal supporters called the 'Nomads' who work with them in the ministry and share their vision.  Learn more about Deb here.
Regional Programs & Services
Deb, through Nomad Ministries offers the following Programs & Services across Atlantic Canada and even into New England
Leading in Worship music
Music Teaching
Planning & leading Ladies retreats
Children's ministries
Summer camp ministries
Bible Teaching
Marriage counseling
Leading Mission trips
If you would like to see if Deb can help your church or group in one of these ways please contact her.
Online Programs & Services
Deb has a network of nomad helpers.  Some of these Nomads are fluent in other languages so Nomad Ministries supports online Bible teaching in these languages on this site.  See here.
__________________________________________________
Conference Speaker / Bible Teacher / Worship Leader / Music Teacher
Spiritual Coaching / Children's Ministry
__________________________________________________